As you probably know by now, Consult O'clock is a social network of entrepreneurs, consultants and established business professionals and allows you to create a profile for your business and gain exposure to international professionals looking to help you out.
There's no rocket science on how to get started with a social network. But if you just got here, Welcome! You've joined Consult O'clock - an exciting new social network community connecting business and consulting professionals globally.
Now that you're here, you may ask "how do I get involved?" Here's some quick tips:
Update your online profile by completing your resume, adding friends and inviting people to join. Tell the community why they should work with you and why you stand out from the noise.
Upload a pitch video - make sure it is brief and straight to the point, think of it as your elevator pitch.
Introduce Yourself - Great thread where new members introduce themselves.
Upload a portfolio. If you're a technology consultant, share some URLs of sites you've worked on or developed. Clients want to see your work. Especially before you start getting some Consult O'clock jobs. You can share your portfolio directly on your profile page.
The first project is the hardest to win. Be prepared to work cheap at first. If you're a new provider on Consult O'clock, with no reputation and no track record, people are going to be skeptical about hiring you. You're going to need to prove yourself – even if that means working for less money than you had planned.
Don't get discouraged. Some days, all the projects that are posted on Consult O'clock look depressing – and some of them are depressing – the pay is too low, the client sounds sketchy, etc. But remember: you don't have to win every project. Just bid on the projects that interest you.
Don't waste time. If you're a consultant working from home, your only real overhead is the value of your time. This means that when in doubt, you should just go ahead and bid on a project. If you've spent 15 minutes reading the project description and thinking about whether to put in a bid, you might as well bid on the job.
Don't use pre-packaged pitches. Clients will be able to tell if you're sending them a project quote that just contains a boilerplate proposal.
Invite Your Friends - Love Consult O'clock. Spread the word. The more people we have, the more knowledge we can share, the better we can make consulting and business as a whole!
What are Pitch Videos?

The Pitch Video abilities of Consult O'clock often grabs people's attention. We want our consultants to sell their services using video. Think of this as a serious version of 'Dragons' Den meets YouTube'."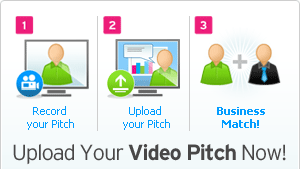 How does our Online Employment application work?
For Clients:
Client submits requirements -- Proposals received from consultants -- Client makes decision on best fit proposal -- Client / Consultant agree conditions
For Consultants:
Consultant develops proposal based on project requirements -- Proposal shared with client -- Client expresses interest in proposal -- Contract signed with client to carry out the work
Comment on the post if you have any suggestions for new Consult O'clock joiners.